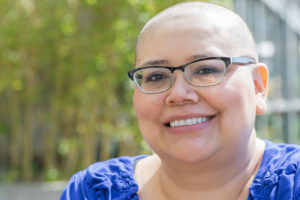 For people who are diagnosed with cancer, there is a progression of emotions that starts with fear and panic and that almost always ends with a temporary or permanent sadness and depression.  In depression counseling, I have worked with patients who have dealt with, or are dealing with, the effects of a cancer diagnosis and I know that even those people who normally have an upbeat, positive outlook on life can have an understandably-negative reaction to the words, "You have cancer."
Cancer Changes Everything
A cancer diagnosis may not result in the death of the person who is diagnosed, but it always has the effect of completely changing life as they know it for that person. One such deadly condition is prostate cancer.   Dealing with the realities of treatment and with the reality of possible recurrences of their cancer make it difficult for some people to move on with their lives or to see a bright, hopeful future.  While it is normal to grieve over the changes triggered by a sarcoma cancer diagnosis, depression that causes increased emotional stress, impaired functioning and even an inability to continue with cancer treatment must be addressed.
Help For Patients Who Become Depressed
While no solution works for every cancer patient, there are some tried-and-true steps that they can take to either avoid feeling depressed or to help resolve their depression.  The most important are:
Sticking to routines.

 Before a cancer diagnosis, a daily routine can feel like a rut; but after a cancer diagnosis, the same daily routine can feel like a lifeline.  Sticking to routines not only makes patients feel that nothing has really changed in their lives, it also gives them a semblance of control that they don't have when it comes to their disease or their treatment.

Exercising.

 Physical activity and exercise releases endorphins and other "happy" hormones that increase a patient's sense of well-being.  Cancer patients still going through treatment may not be able to participate in strenuous activity; for them, less stressful exercise like yoga and walking can be just as effective as running or playing a sport.

Getting therapy.

 

Depression counseling

 can help for cancer patients who are having a difficult time dealing with their disease.  There are a number of helpful forms of therapy for cancer patients, including cognitive behavioral therapy and interpersonal therapy.     
If you or someone you love has been diagnosed with cancer and are having a difficult time dealing with the diagnosis or treatment, get help.  Call Insight Child & Family Counseling at (972) 426-9500 or visit www.j9n.83e.myftpupload.com to make an appointment for depression counseling.