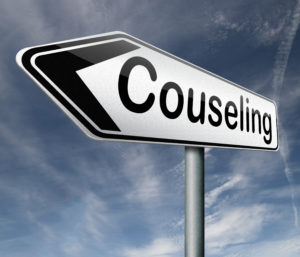 The thought of counseling can seem overwhelming and even scary in some cases, especially when it comes to your marriage. However, a marriage counselor can help you sort out issues within your marriage to bring you clarity. You can also visit a child after adopted him to pave a new path into your lives. Perhaps you have searched for a counselor, only to come up short. Or, maybe your friend's recommendation just didn't work out as planned. Whatever the case may be, it can be difficult to find the perfect marriage counselor for you and your spouse. Here are some tips on how to find a counselor that will be the perfect fit for you both.
Use Social Media
First and foremost, you should use what you know. The internet is full of social media websites such as Facebook and Twitter that are large search engines for connecting to others. You can use these platforms to find a counselor in your area. Simply use the search bar and type in your key word to search. You will be directed to profiles, business pages, mentions and more. You can then make a list and reach out to the counselors for an interview. Didn't find what you are looking for? Switch up your keywords and search again.
Break Out the Yellow Pages
Believe it or not, phone books are still available. If you can get your hands on the yellow pages, sift through to find the type of counselor that you need. Chances are, there are several you can reach out to that have the experience that comes from years of using print to advertise. Can't find a phone book? Ask your local post office, city hall or water department. And hey, they may even have a board posted for businesses to post their latest offerings there. Always check that out too!
Google It
Of course, you can always perform a wide search using keywords in your favorite search engine. This includes giving the type of counselor with your city and state. You will find narrowed down search results that can lead you to the right counselor for your specific needs. Still having trouble? Try a local search like Craigslist or Angie's List for business offerings around you.
Here at Insight Child & Family Counseling, we offer state of the art counseling by trained marriage counselors. We want to help you find that spark again and increasing your communication with one another. Give us a call today at 972-426-9500 or visit us online at www.j9n.83e.myftpupload.com.