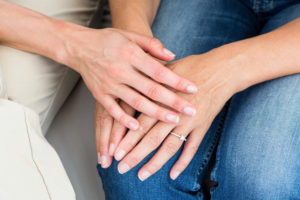 Sometimes, we go through seasons in our lives where we need to reach out for help. Whether it is a death in the family, a money situation or we are simply finding life difficult to cope with; the answer may lie in depression counseling. Depression affects millions of people sometime during their life. It is more common than most realize. Even though depression is so rampant, there are many who don't understand the benefit of specialized depression counseling.  Here is a look at depression counseling and what you can expect with a trained and specialized counselor.  
Depression Counseling Looks Like Hope
In your first few sessions, you will begin to see your outlook on your situation begin to change. Your depression counseling sessions with begin with talking about how you feel and maybe answering some simple questions about your current state. Most importantly, your counselor will be able to help you see the hope within your situation, instead of the negative side. You will begin to see the silver lining, making it easier for you to put the actions you learn into play.
It Looks Like Patience
Depression counseling isn't easy. However, your counselor is trained enough to know how to perform the difficult task while remaining patient with your treatment plan. You don't have to feel as if you are a burden to them or a basket case that needs to be tossed aside. Your counselor is here to help guide you through your treatments and your situations that cause your depression. They are simply here to help you see the end of your depression and help move you into a brighter life.
It Looks Like Strength
You will learn a lot about yourself during your depression counseling. In fact, you may learn things you never thought possible about yourself. Self-discovery is an important part of recovery from depression and other mental health concerns. Your depression counselor will help you find new ways to increase your strength when dealing with stressful situations that can bring on depression. You will be equipped with new tools and a better outlook on your situation.
At Insight Child & Family Counseling, depression counseling doesn't look like it sounds. Instead, we offer hope, patience, and strength for those of you dealing with crippling depression. If you are looking for a way out, give Insight Child & Family Counseling a call today at 972-426-9500 or visit us online at www.j9n.83e.myftpupload.com.