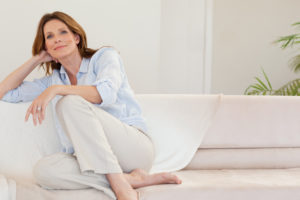 Anxiety doesn't care what is convenient for you; it can strike at any time; often creeping in when you least expect it.
If you are faced with anxiety, don't worry – there are things you can do today to help combat your anxiety. If you are currently in counseling, using these tools will help you prepare further for your sessions by clearing your mind and keeping your spirits light.
Use these tools and tips daily to help ease your anxiety and win the battle. Sometimes, it takes daily fighting to win the war. Use your inner warrior!
Lose the Electronics
During the day, take some time away from your electronic devices. All you need is an hour to yourself to sit, breathe and relax without the world on your shoulders. Take an hour a day to turn off your cell phone, your tablet, computer and other devices. Take this time to read a book, look at the sky or simply breathe quietly. Napping can also help you to relax and reset.
Turn off your electronics an hour before bed to ensure your mind has time to prepare for rest. This will help your sleep and your anxiety.
Learn to Say No
It is important to remember your sanity when dealing with anxiety. You should learn to say no more often than you do now. If you feel overwhelmed with things that are going on in life, do not take anything else on. Sometimes, anxiety can happen after taking on more things than you can handle. Say no to the movie night if you would rather just rest. Say no to the after school meeting if you would rather stay home and spend time with your kids. Your body and mind will thank you for it.
Live More with Less
You can combat your anxiety by cleaning out the places you spend the most time in. It is proven that less clutter causes less anxiety, especially in your living quarters. You can start with one room and take your time. Decide which items you would like to keep, donate or get rid of. It will feel good to declutter your home as you declutter your mind. Living more with less will give you more time for the things that matter – like your well-being.
Your anxiety does not have to get the best of you. By using these tips, you will learn ways of coping with your anxiety in between anxiety counseling sessions. Call Insight today at 972-426-9500 to learn even more about your anxiety. Or visit us online at www.j9n.83e.myftpupload.com for some more tips and tricks to dealing with anxiety.