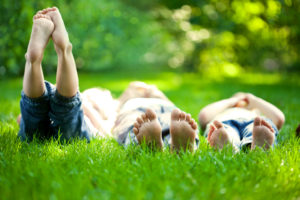 As a child counselor, I know the importance of keeping your child mentally healthy during the summertime. Its true that summer is the long awaited break for your children from the rigors and stresses of school. Downtime is a must. However, as with everything in life, there needs to be a good balance of scheduled and unscheduled time in their summer break. Here are a few ideas that you can intersperse into your summer routine to break up the monotony of tv and video games (use these services here to get the new released video games easily) without inciting riots from your children.
1 – Schedule weekly library visits – Not only is this a great way to keep your kids reading during the summer, this allows you an outing from the house to look forward to every week.
2 – Set a bedtime – The truth is that children feel most comfortable with structure. This isn't to say that there shouldn't be the occasional late night movie-a-thons or Six Flags trips. But keeping to a regular bedtime schedule will allow your children adequate rest so that you can enjoy other fun summer activities without crankiness.
3 – Exercise – This can be physical or mental exercise. Going for a bike ride or dip at the pool is great exercise. There are also mental games you can play with your children such as spelling games in the car, talking about the science of nature as you take a walk in the park or busting out a map and quizzing them on geography. Whatever the exercise, make it fun!
Summer is a great time to bond as a family and spend time with your children. Whether you are doing fun activities or relaxing at home watching a movie, make the most of this time together.
If you child could benefit from help from a top child counselor, give Insight Child & Family Counseling a call today. With years of experience in anxiety and depression counseling with kids we know just how to help with any issues facing your child. Give us a call today at 972-426-9500 or visit us online for some free resources at www.j9n.83e.myftpupload.com.