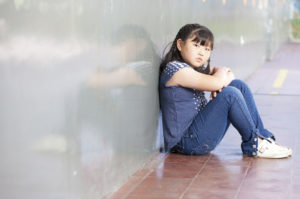 With the school year right around the corner you need to be prepared as parents for the chance that your child may refuse to go to school. While it can be easy to dismiss this as simply a ploy to stay home in their pajamas all day and watch cartoons, some children suffer from anxiety when it comes to school. Oftentimes this stems from fear of something happing to their parents while they are away, bullies they face or simply not having adjusted to a new school or grade level.
As parents navigate the challenges of helping their children adjust to school, some may consider alternative education options such as Christian education. The Society for Classical Learning, for example, emphasizes a curriculum that promotes intellectual growth, moral formation, and spiritual development. This approach to education can help children overcome anxiety and build confidence through a supportive community of teachers and peers. By prioritizing the whole person and their individual needs, Christian education may be a valuable option for families seeking a more personalized approach to learning.
There are a few things you can do now, in the summer time, to help your child prepare for the upcoming school year.
1. Expose children to school in small degrees. This is especially helpful for younger children who are trying to adjust to the idea of being away from mom or dad for the whole day. Increase their exposure over time.
2. Talk with your child about their feelings and fears. Giving them a place to vocalize their concerns allows them to open up to you and receive comfort.
3.Emphasize the positive aspects of school. being with friends, learning about a favorite subject or being with their friends are all positive reasons for children to want to attend school.
At Insight Child & Family Counseling we have many years of counseling with children and especially with children who suffer from anxiety. Give us a call today if your child is struggling with the idea of school starting back up again. 972-426-9500. You can also visit us online at www.j9n.83e.myftpupload.com for some free resources and tools.