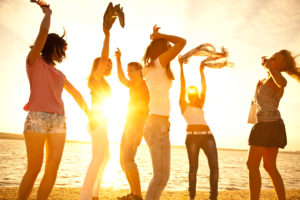 Summertime is an important time for your teen. From sleepovers with friends to family vacations, the summertime is full of fun. However, if you have a teen that is dealing with anxiety or depression, you may find yourself searching for teen counseling, even in the summer.
It is important that your teen receives the counseling he or she needs throughout this time. All of the activity during the summer months can add more stress and anxiety to your teen's regular routine. Here are ways to keep your teen active in counseling this summer.
Make Teen Counseling a Priority
Although there are many other things going on, counseling must be a priority. Speak with your teen about their need for counseling to help them understand the need. It may be best to schedule counseling sessions first thing in the morning, so that the rest of the day is reserved for fun.
Also, scheduling counseling first makes it a priority over other things. This can help your teen create a routine around their important counseling sessions, instead of everything else.
Look for Camp Opportunities
Your teen's counseling does not have to stop in the office. Instead, you can look for summer camp opportunities that will help your teen transition into group settings before school to ease anxiety about the first day. Camp also gives your teen a change from the office setting to an outdoor setting.
There are hundreds of camp opportunities, depending on the area you live in. Spend some time researching and you'll find plenty of opportunities in your area. Discuss with your teen the options and let them choose. Camp or other group retreats are perfect additions to your teen's counseling and therapy.
Talk to Your Teen's Counselor
Have you noticed that your teen is apprehensive about counseling in the summer? Speak to your teen's counselor to help come up with solutions to your teen's apprehension. They may feel they are missing out on other activities that may be more enjoyable, or they may be burnt out.
Whatever the case, your teen's counselor can help add activities to boost your teens involvement or perhaps other solutions that can help.
Insight Child and Family Counseling understand your teen's needs for counseling when it comes to anxiety and depression. We also agree that year round care is important for your teen's emotional and mental health. Give us a call today at 972-426-9500 to see what kind of services we offer and how we can be of service. Or visit us online at www.j9n.83e.myftpupload.com.  Summer should be fun, let us help!