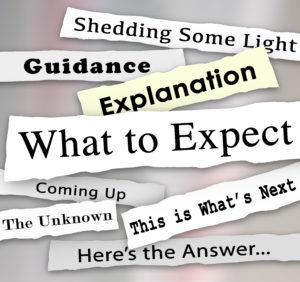 If you suffer from anxiety, you may have heard that you would benefit from an anxiety counselor. However, you may be worried that an anxiety counselor may not be able to help. Or , you may have questions regarding what an anxiety counselor does and what to expect.
Whatever your current situation, anxiety counseling is a great way to overcome your anxiety and get a helping hand along the way. Keep reading to discover how anxiety counseling can help with your anxiety as well as what to expect throughout your counseling experience.
Anxiety Counseling: How It Helps
There are many ways that anxiety counseling can help with your anxiety. Some of these include:
Using cognitive therapy to understand your thought patterns and how they attribute to your overall stress and anxiety level. You can learn how to control these thought patterns to better control your anxiety. Your counselor will discuss cognitive therapy in depth and give you the tools needed to help you understand your thoughts.
Using behavioral therapy to show you techniques to reduce your stress and anxiety through gentle breathing and relaxation. There are hundreds of options within behavioral therapy and your counselor will be able to discuss your needs and what will work best for your level of anxiety.
Giving you someone to talk it out to. Your counselor is there to help, not just counsel you in what to do. You can speak to your counselor about your feelings, strong emotions and your current anxiety level to help build trust and reduce stress. Your counselor is a helping hand throughout your counseling experience and is there for you.
What to Expect
Your first anxiety counseling session may look a lot like a consultation. Your counselor will ask your questions about yourself, your history, dreams and your anxiety. You should be prepared to answer honestly and receive more questions depending on your answers.
You should expect to have some sessions that are more difficult than others, especially as you learn more about your anxiety and how to truly deal with it. You should also be prepared for difficult conversations and questions that are there to help you better understand you and your counselor too.
At Insight Child & Family Counseling in Plano, TX, we believe in counseling that works, not just masks the problem. We understand anxiety and want to help you understand it too. You do not have to be afraid to seek treatment here with us. Visit us online for more information at www.j9n.83e.myftpupload.com.  And then give us a call today at 972-426-9500.