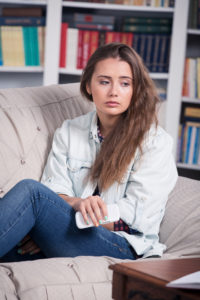 Do you have a teen that is suffering from depression or anxiety? Perhaps your family physician has mentioned counseling to help your teen cope. Although you may feel a bit overwhelmed with the options available, there are plenty of counseling services and professionals to choose from.
How do you choose the best teen counselor that fits the needs of your teen? Here are some tips on choosing a counselor that your teen will trust and learn from.
Does the Counselor Specialize in Your Teen's Needs?
The counselor you ultimately choose should specialize in the needs of your teen. There are many different specialties out there including:
marriage and family
career and guidance
mental health
substance abuse
child and adolescent
As a teen, it is imperative that the right counselor is used who specializes in children and adolescents. This type of counseling is different from adult counseling due to methods and age. A counselor who specializes in adults will not have the tools needed or the right kind of experience needed to help. Although, there are options for counselors who specialize in both, it is good to make sure.
Does the Counselor Agree with Ethical Principles Such as Confidentiality?
Although your teen is your child, there are laws in place that adhere to confidentiality principles. A good counselor is one who believes that your teen is capable of making his or her own decisions, even when it comes to counseling. Your counselor should be confidential when speaking with your teen in order to make them feel welcome, invited and open to communication. Confidentiality will ultimately build trust between your teen and their counselor.
Trust is the only way to heal.
Although confidentiality is key, it is important to have a relationship with your teen's counselor. There are still ways to understand the progress your child is making, without harming confidentiality. Ask your potential counselor what their policies are and how you can help cultivate trust with your child.
Is the Counselor Licensed?
This may seem imperative. However, there are unlicensed therapists that do good work – with years of experience. A licensed therapist is one that has required supervised experience in their field of study. For a teen who is dealing with anxiety or depression, you may wish to seek out a licensed counselor in that area.
 Does the Counselor Have Any Complaints Filed?
You should check the board to see if any complaints have been filed against the counselor. If there have been, check them to see exactly what the complaint was filed for. There may be simple complaints that have been resolved. If there are complaints that are under investigation, or if the counselor has a negative record, it may be time to seek out another professional.
Insight Child and Family Counseling specializes in teen counseling. With years of experience and success, Insight is open to the issues that are important to you and your teen. Call today at 972-426-9500 to see how we can help you and your teen fight back against depression and anxiety.